Welcome to Pokemon Crater Wiki
The wiki about Pokemon Crater- Battle Arena that
anyone can edit
!
We have been creating and editing articles relating to Pokemon Crater - Battle Arena since January 2009
The Site

This site is based on the online game Pokemon Crater Battle Arena and is intended to provide all information about this game. This game is a pokemon catching and training game created by Kyro. It is based on the old Pokemon Crater game from http://pokemonium.com site which is no longer available.
Site News
(1) Despite a temporary closure Pokemon Battle Arena remains open. Any speculation about copywrite issues can be discussed on the Talk Page.
(2) Because of recent site updates a lot of our example images are out of date therefore new images are needed
(3) A reminder for all of you editors new and old. Please remember to use the templates provided for you. If you are unsure of how to set a page out visit Bulbasaur for pokemon, Brock for trainers and Hollowbrook Town for the maps. If you have any other problems feel free to message VenDiagram at any time.




Contents

Check out the following pages and sections for all you need to know about the pokemon crater battle arena
Battle Arena Updates

New User Fixes 2010-01-30 03:59:36
We have fixed a few issues that prevented users from moving between maps.
Battle Arena Competitions have begun 2010-01-27 09:30:54
Pokemon Battle Arena will never be the same. You can now enter in competitions to Find, KO or Capture the most Pokemon within a time limit. Competitions are unlocked through Non-Playing Character Jobs. Along with this we have introduced a new score board for the Competition Scores. Good Luck competing!
Major PHP Upgrade 2010-01-26 21:26:29
We have spent weeks converting Pokemon Battle Arena from ASP code to PHP code. For the most part this means Pokemon Battle Arena should run up to 10x Faster. We have also added other updates like:

New Wildbattle Page
New Recent Events Box
New Profile Comments System
New Jobs System - More Jobs to come

Updates In Progress 2010-01-24 01:29:04
Were going through with some major system updates for speed and were also adding in a few extra features, We'll be taking PBA servers down sometime next week to put all the changes on the Production Server.
Hollow Field is now Available 2010-01-06 19:25:48
We have added back in the code that gives access to hollow field for battling (and beating) all Kanto Gym Leaders.


Helping out

You can help out this wiki by editing or making new pages. You can also update some of our oldest pages or our Pokedex with new information. Please make sure you use the provided templates. If there is no template for the page type you are trying to create either create one based off of the templates already provided or message one of the admins and they will attempt to get back to you with a template as soon as possible. Please ensure that any images you upload are of the .png format as .jpg and other sytles reduce the quality of the image.

Create an article on this wiki:
Featured Article - Route 6

Route 6 is the second map to feature all three Kanto Starters and is home to the potentially devistating pokemon Cranidos and Elekid. Want to find out more! Go to Route 6
16 November 2009

We have a bit of a crisis wherein almost none of the pages in our Pokedex actually exist. While maps and battle pages are excellent what we really need right now are Pokemon pages so if you can provide any information on the unlinked Pokemon or missing information for the linked Pokemon such as what maps we have yet to list for their catch zone, their default attack, learned attacks ect. Could you help us out by editing and creating the pages or, if you are unsure how, giving us the missing information in the Community Portal talk page here.
26 November 2009

I have noticed a lot of pages on the wiki represent areas of the new Battle Arena that no longer actually exist. Because of Wikia delition policies these pages have to go through a proper deletion process which includes putting it to the vote. To suggest a page for deletion click here. To vote on pages up for deletion click here. There are links to the proposed pages in their vote forum. More information may be found in the forums linked to above. Please remember to sign your votes.
Not sure where to start?
Adding content
Talk and more...
Check out the community portal to see what the community is working on, to give feedback or just to say hi.
Featured article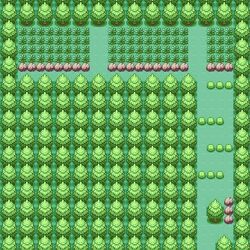 Route 6 is a small, dead-end path to the North of Route 5. It resembles an 'L' shape...(more...)
Featured media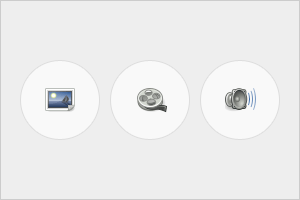 Use this section to show a featured image, video, or song.
Community content is available under
CC-BY-SA
unless otherwise noted.